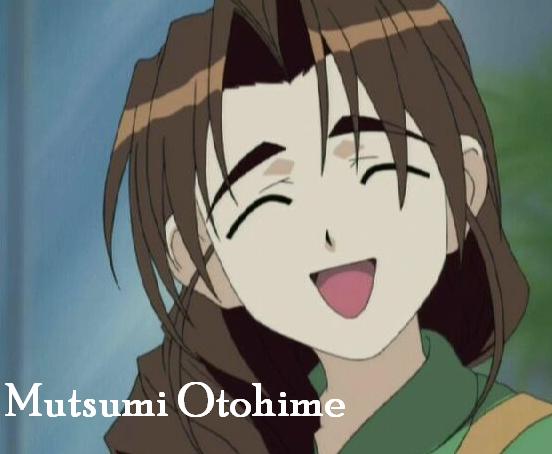 Mutsumi Otohime
Anime: Love Hina
Hair: Brown
Eyes: Brown
Associated Characters: Keitaro and Naru

Mutsumi is the narcoleptic cutie from the romantic comedy "Love Hina". Mutsumi is the type of person you feel good when they're around. She seems almost like the older sister type. She'll give anyone she cares about a kiss, and that's just so cute! I don't know how to say this without getting smacked by Naru (Love Hina thing *wink*) but Mutsumi is how you say...sexy? She looks nice in a bathing suit. Mutsumi, with her sweet personality, is the recipient of this month's "Anime Babe of the Month"!

Fact: Mutsumi's Japanese voice actor also lends her talents as Kogome in InuYasha and Milly in Trigun.

Mutsumi Links: