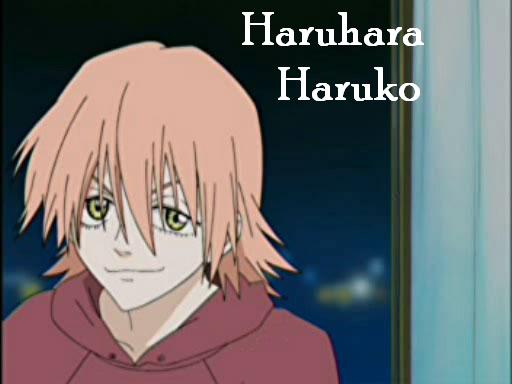 Haruko
Anime: FLCL (Fooly Cooly)
Hair: Pink
Eyes: Yellow
Associated Characters: Naota & Pirate King

Haruka is the spunky alien girl from FLCL. She's one crazy mutha... shut your mouth! What, I'm just talking 'bout Haruka. Haruka seriously is crazy, but a good kind of crazy. She's actually pretty cute, despite the yellow eyes. But I could live without the nose picking habit... But that's Haruka for ya, our Anime Babe of the Month!

Fact: Haruka's Japanese voice actress, Shintani Mayumi, also does the voice for Domeki from Dai-Guard.


Haruko links: